Site Map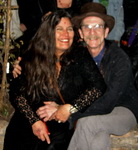 Welcome To

Blue Turtle Moon Studios.

Come in and meet the turtle herd...

who we are and what we are up too...




---



Main



Home

Collection Statement (short version)

Bio (long version of life story)

Gallery Directory

Links


---
Help & Support
Purchase Art
Donate
Contact
---



My Experiences "Through The Looking Glass".



How it all began...Story about taking the photos..(long version)

Insights Collection of Ponderings & Experiences.


---



My Other Businesses Web Sites.



Transformational Therapy Site.
Heartfelt Insights...

Lightsey Sage House, Austin, TX vacation rental.
A Wooded Oasis in the midst of Urban convenience!


---
Found Art Sculptures
Found Art Sculptures Statement
Art Story Directory
Uzume --- Goddess of Laughter
The Kiss --- Kiss of Enchantment
Mumtaz --- Goddess of Inspiration
Avalon --- Lady Of The Lake
---
Photo Galleries
Gallery Directory
Image Gallery 1
Image Gallery 2
Image Gallery 3
Image Gallery 4
Image Gallery 5
Image Gallery 6
Image Gallery 7
Image Gallery 8
Image Gallery 9
Image Gallery 10
Image Gallery 11
Image Gallery 12
Image Gallery 13
Image Gallery 14
Image Gallery 15
Image Gallery 16
Image Gallery 17
Image Gallery 18
---